The three biggest retirement expenses according to U.S. News are housing, health care, and taxes. Home equity solutions have unique attributes that make them worthy of consideration.
When your outflow exceeds your income, your upkeep becomes your downfall.
Planning for Income in Retirement
This is the first in a series where we explore using home equity solutions to help retirees solve real financial issues to overcome the struggle of not having enough cash or income in retirement.
The video below provides a high-level overview of these concepts. Scroll down lower for more detail on key concepts.
First, let me share a personal core premise:
Cash flow takes priority over final estate value.
Polls show most older people are more worried about running out of money than dying. Fear and joy cannot coexist. Having enough cash and retirement income is important to enjoying after leaving the workforce.
Let me state my core premise another way…
We're more focused on our client's safety and comfort than the amount of their kids' inheritance.
That is not to say people shouldn't be good stewards of wealth. Those who are faithful in small things tend to be entrusted with big things.
Another issue we see is financial sales people promoting a rate of return for an illiquid investment or strategy. They say, "You haven't saved enough, you need to take more risk to make up for lost time. If you buy this or that investment, in 20 years, look how much more you'll be worth."
Clients who were sold great 'investments,' but were left with inadequate cash flow (liquidity) cannot pay their bills, help loved ones in need, or handle emergencies. Then, sadly, they turn to credit cards or have to sell prematurely, at a loss.
Retirement income planning is requires a shift in mindset. The transition is from accumulation to distribution, which requires a different set of questions.
While we work we ask: How much can I put in and how much can I make it grow?
During retirement: How much can I take out and how long can I make it last?
Tradeoffs & Priorities
Money always involves tradeoffs around competing priorities. Consider this analogy.
When it comes to food, you have:
Tastes good
Inexpensive
Healthy
Retirement planning is about:
Necessities
Lifestyle
Legacy (kids' inheritance)
Whether it's food or retirement, getting one is easy, two takes work, and getting all three is unlikely or impossible. This is where trusted advisors are worthwhile.
Here's my view on people who make a living helping others manage their finances. Good financial advisors do four things:
Help people make the most out of what they have
Consider all sources of wealth
Plan for present and future expenses
Provide behavioral coaching because people are more emotional than logical
Competent advisors approach each client with an open mind. They don't look for an opportunity to sell something. They're interested in learning what is most important to the client and helping them make get it.
The difference between a good and a great advisor usually boils down to the quality of questions they ask. The best advisors ask questions that help clients have an epiphany. Why? Because of human nature: we're more emotionally committed to truths we discover than facts we're told.
Great advisors help clients ask great questions. Einstein said, "If I had an hour to solve a problem, I would spend the first 55 minutes determining the proper question to ask, for once I know the proper question, I could solve the problem in less than five minutes."
Home Equity
You may be wondering, "What is a home equity solution and why should I care?"
Median net worth of all Americans is $80,039; 68% is equity in their home
Age 65+, 71% of their net worth is home equity
Age 75+, home equity is over 76% of their net worth
Quite simply, home equity is where most people's wealth is located. CEO and thought leader, Reza Jahangiri was recently quoted in Housing Wire saying, "We're in the middle of a mindset shift in society. We're really in the early days of home equity being used in retirement, and we're starting to see experts and consumers embracing the concept."
Home equity solutions help with housing and health care expenses and they can be more tax efficient.* Many people are surprised to learn they don't lose their interest deduction.
Now that we've covered the three most important questions for retirement income planning we hope you have a foundation for appreciating the home equity solutions we'll be presenting in our upcoming Home Equity Solutions series.
Until recently, holistic wealth managers had a difficult time including home equity solutions in their client discussions because they didn't know allied professional partners who has the expertise or tools necessary to do the more sophisticated analyses required. Our new series will showcase such expertise and tools.
Each case study will look at retirement income planning for real life situations. We'll answer two questions: is a home equity solution available, and is it a good idea?
This will not be Ph.D.-level work. We'll reference such resources when we think it is useful. Instead, we're interested in finding a balance between academic rigor and making a topic approachable and understandable.
Throughout this series, we'll try to be clear about the questions we're asking. We're agnostic about what we'll discover. And, we'll be mindful not to draw broad conclusions from one case study. Our first case covers the topic of delaying Social Security.
Home Equity Solutions
Here are additional topics we're going to explore:
Making up lost income when a spouse passes away
Paying for health insurance until Medicare eligible
Paying for future health or long-term care
Handling housing expenses and inflation
Gray divorce: equity buyout and replacing lost income
Legacy or special needs: how much can I take out and still have 'x' left over
If you'd like to see if a home-equity-based solution can help with the financial challenge you're facing, click the Reverse Mortgage Qualifier button below and I will generate a report from our industry-leading reverse mortgage calculator based on your unique situation. As a Certified Reverse Mortgage Professional, I have the tools, creativity, and experience to help you understand all your options; including ones you probably didn't know you had.
Subscribe to our YouTube channel and blog to be alerted to the next installment in our Retirement Income Planning series. Our first topic will be delaying Social Security to increase the benefit and strategies to cover the income gap.
Resources & References:
The New Reality of Old Age in America, Mary Jordan, Kevin Sullivan, Sep 30, 2017, The Washington Post - https://www.washingtonpost.com/graphics/2017/national/seniors-financial-insecurity
Average Net Worth by Age – A Look at American's Wealth & How You Stack Up, Jim Want, Jun 12, 2018, WalletHacks - https://wallethacks.com/average-net-worth-by-age-americans
*Consult your tax advisor
About the Author
---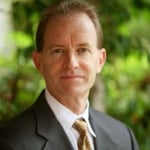 Kent Kopen earned his Reverse Mortgage Specialist credential in March 2007. Last year Kent earned the CRMP (Certified Reverse Mortgage Professional) designation. There are less than 170 CRMP designees in the United States. Mr. Kopen also provides education, tools, and strategies to professionals who offer financial and legal advice to others. "Our resources help financial advisors, CPAs, and estate planning attorneys help seniors optimize their home equity to provide greater security and peace of mind."